Interior Decoration is to a house like seasoning is to the main course. Getting it right is crucial, as it is trusted with bringing out all the key elements in the architecture of your house. Interior designing when done right, not only makes your home more aesthetically appealing but also makes sure that it is practical. Poor interior design can make even the largest houses seem clustered and dull, but when done right can make even a tiny apartment seem spacious and practical. Be it a 2/3 BHK apartment even, the right interior design will not only help add a certain sense of grandeur but also make your house more of a home 🙂
While hiring a professional interior designer is a sure shot way of ensuring a practical and lively living environment, it is up to you to convey to the designer what exactly your needs are. It is a difficult process as there is no scope for improvement or remodeling until the design has been implemented and used. Whether you are hiring an interior designer or planning to do it yourself, here are five essential points to keep in mind:
Interior Decoration Tip #1: Personality
Personality is what makes a home make people go wow! So before sitting yourself down and deciding what to buy for your walls, it's important to decide what kind of atmosphere you want the room to put out. Whether you require a formal room setting to conduct business or a bright zingy one to make into a game room, it is important to convey it to your designer or make note of it first. Make your own statement and have fun doing it. 🙂 Always remember that your home is supposed to serve you, and not the other way round. And also remember that the attitude of your home is contagious to anyone who comes to visit.
Interior Decoration Tip #2: Wall Colours
This is one standard rule that is so often ignored. It may make sense to first pick a wall colour and then to pick the upholstery and art & rugs. However in retrospect, it's more ideal to do it the other way round. Elements like upholstery add significantly to factors such as lighting. Given that there are thousands of shades and tints when it comes to paints, it should be understandable that each one looks different from house to house depending on light source. It is ideal to therefore pick the wall colour after all the upholstery and art is in your house. So try not to be surprised if your decorator takes you shopping for rugs before he's given you the chance to select a wall colour.
Interior Decoration Tip #3: Furniture and Rugs
It's important to pick furniture that matches the personality of your home. A bright pep room calls for arty furniture with bright cushions, where as a more formal setting may require a somber leather seated sofa. Keeping in mind the attitude of the room will take you a long way in looking for furniture. Try to pick contrasting colours for the cushions that you might want to use.
Avoid cluttering furniture on the flood of your living room. The more space you have to move about, the more practical is your home and the more cost effective it is. Decide a focal point of the room and try to ensure that all chairs and sofas point in that direction.
Selecting a rug adds class to any place. You have to decide whether you want a big rug to fit all the furniture, which adds a more luxurious feel, or you could decide to place all furniture off the rug, which is the cost effective way to go.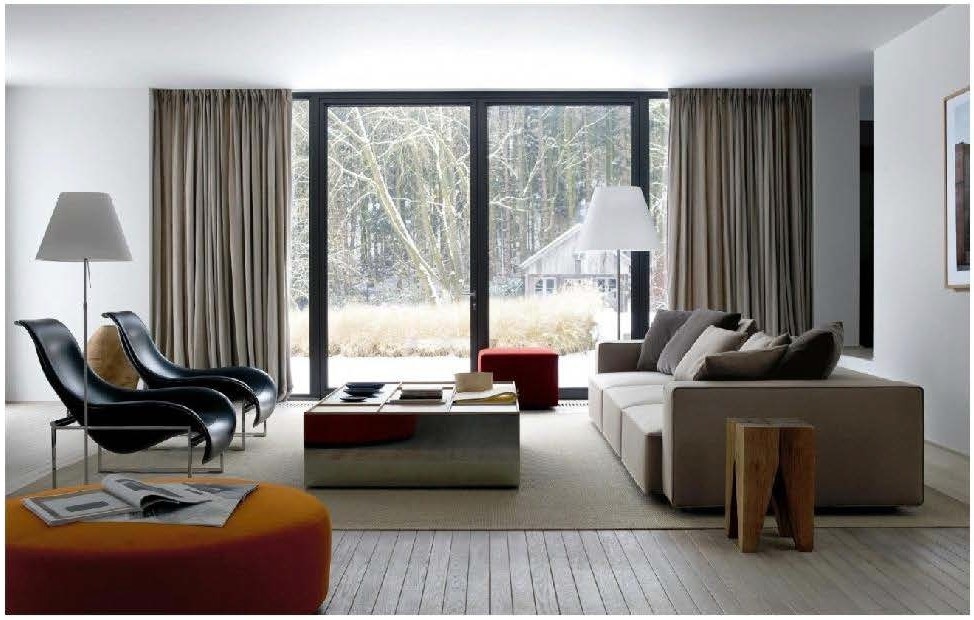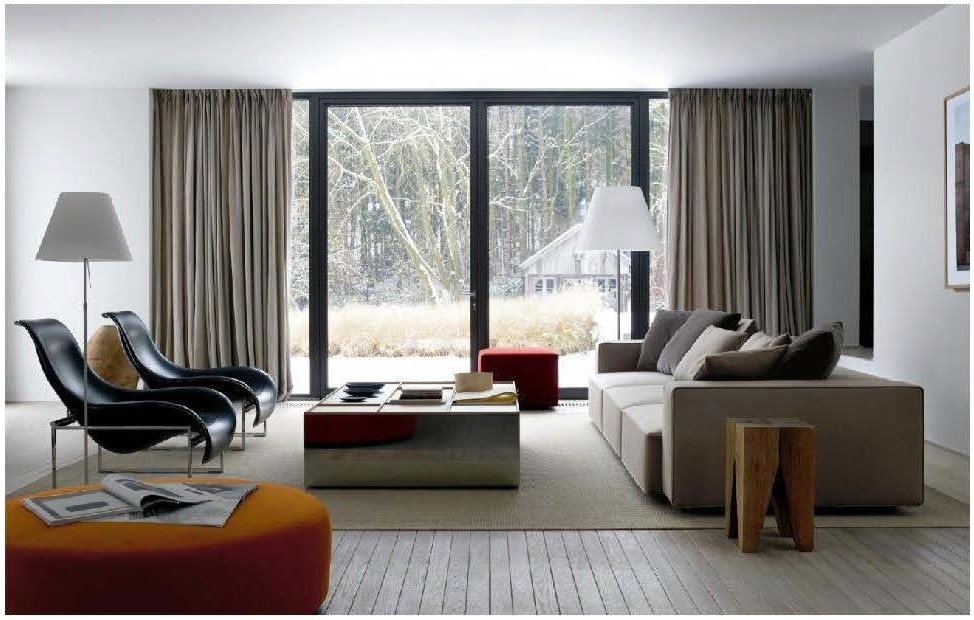 Interior Decoration Tip #4: Collectibles and Art
Be strong when selecting what sort of art goes into your home. Don't stuff a cactus next to your TV stand just because your girlfriend gifted it to you. If a collectible doesn't fit, there is always a place for it in your attic. Remember that you do not have to worry about your collectibles contrasting the wall colour because as we discussed earlier, wall colour comes later. Make sure that all your art and collectibles are balanced and don't collide with each other. Also justify to yourself if it fits within the attitude you want for your home and go ahead with it only when you are satisfied. Keep in mind that it's ideal to hang all art work at about 58 inches from the ground as it is the average human eye level. Try to avoid placing anything striking at the focal points of your furniture arrangement.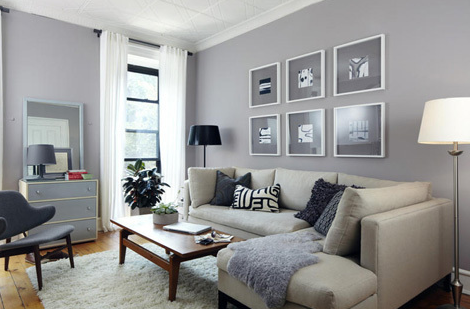 Interior Decoration Tip #5: Staying Happy
The perfect home is where the "heart" is, and not where your "art" is. There are very few ways in which you can predict mistakes in your design and it will not come to light until it is implemented. So do not beat yourself up over such things. If you have found something impractical get rid of it. If there is something you think you'd find more practical, implement it, but knowing when to stop takes you a long way to feel good about everything you have worked for.
Appreciate your own efforts and learn from your mistakes to make sure that your coming renovation is that much more fascinating.
And equally important to supplement the well decorated interiors of any home, are its exterior. You want to make sure that the architecture and colors on the outside complement or contrast well with the interiors. Else, it'd end up being like a book that gets misjudged by its cover. The experts usually suggest brighter and more vibrant colors for the exteriors, as we see in the below image of the Habitat Aster apartments, located in Whitefield. Aster is a place where families can enjoy elegant living in well-designed 2 or 3 bedroom homes. A total of 64 finely detailed apartments ranging from 1229 sq. ft. to 1823 sq. ft. To book a 2 or BHK home at Habitat Aster or to know more about Habitat Ventures call +91-80-4146 9220/1 or visit www.habitatventures.com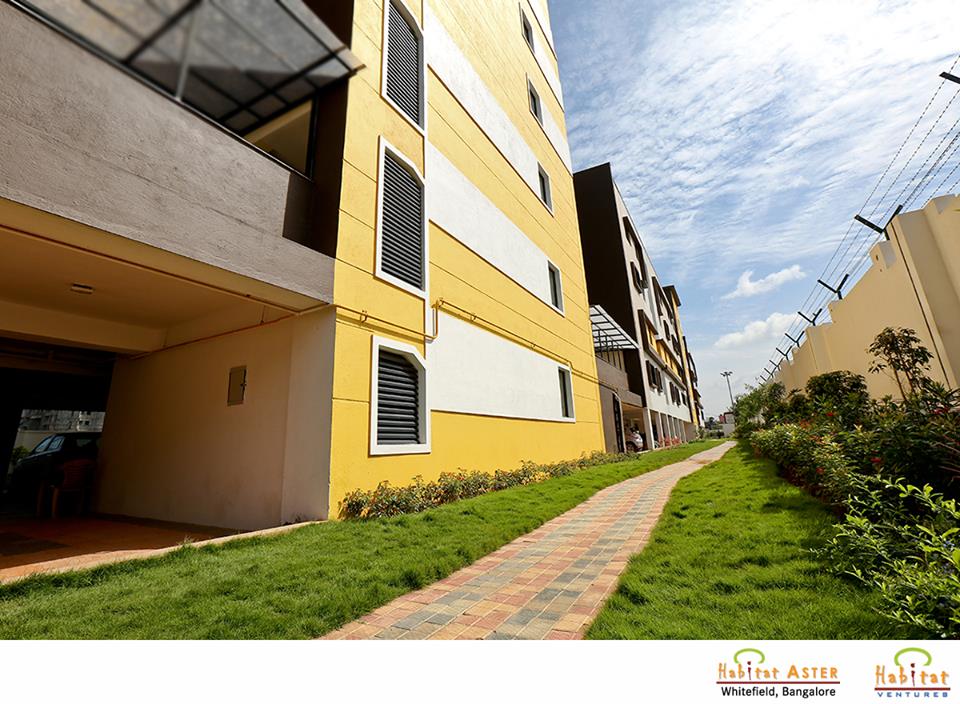 We hope these quick tips come handy the next time you wanna design your new home or even redesign your existing one. If there are any other interior design tips you follow and would like to share, please do so in the comments section below 🙂